Satellites come into their own for forest management where large areas and access issues can be a challenge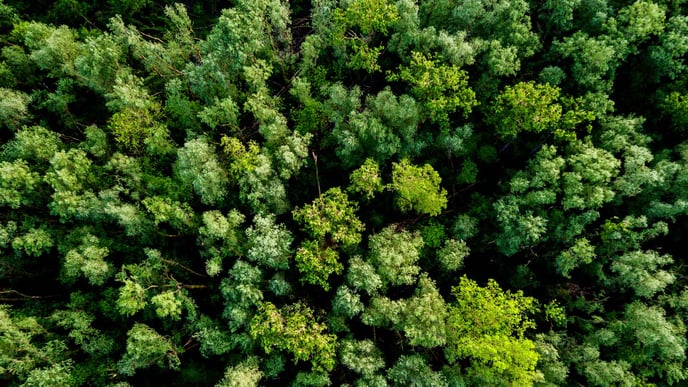 One of the most popular applications of imagery from Geocento's EarthImages NEO platform is that of forestry. Four important applications are as follows:
Monitoring of forest restoration following a natural event such as a storm, or a man-made activity such as mining
Forest monitoring to check for, and act on, illegal activity such as encroachment or illegal logging
Management for sustainable forest operations
Critical habitat protection
Scroll the bottom of this article to find out more about using the imagery for forestry, or read on for specific examples from Geocento of the three applications listed above.
Forest restoration
According to Jimmy Wilson, a forester at ECKY Surveys in Scotland, a big problem in their industry is being able to get up-to-the-minute images, following a storm or clearfell. Sending a surveyor into what is often a remote area is very expensive. Having used satellite imagery for the last 20 years, Jimmy wanted to see how Geocento could assist him with his most recent project; mapping a former Opencast mine over a densely forested area in Scotland.
"I was asked to survey the 'site and soil types' over an extensive area of former opencast working following its 'restoration from surface coal mining'. A basic tool for almost any field survey is a good aerial image at a workable resolution and one that can also be used in GIS applications. In this instance the most recent image was almost 5 years old and showed the actual workings when the site was abandoned. No airborne images were available of its present structure and this made surveying/mapping very difficult and inaccurate.
Using a drone was a possibility but would be expensive. On approaching Geocento I was informed that a satellite passed over the country every day and depending on the weather/cloud would give me the required image. A sample was provided and I selected the image area. This covered an area of 125km2 and could be zoomed to at least 1:7000. The image was only 2 days old and provided the best mapping tool possible.
Looking at the wider forestry picture this would be an ideal tool/source for all survey work e.g. recent storm damage, areas of clear fell, crop health surveys etc. A forest is a dynamic, growing and ever changing environment and images of even one year old often do not clearly illustrate routes for crop access, etc".
Forest protection
Geocento has also been involved in providing Planetscope imagery of protected forest in Malaysia where illegal logging is known to take place, as part of the Satellite Applications Catapult led EASOS project. The daily coverage (subject to cloud) is able to provide evidence of activity well within the interior of the forest, while monitoring shows the development of incursions from entry points into the forest. The resolution is sufficient to detect illegal logging sheds, and any additional detail can always be provided by the acquisition of very high resolution imagery, or even radar imagery to detect vehicles and other infrastructure beneath cloud.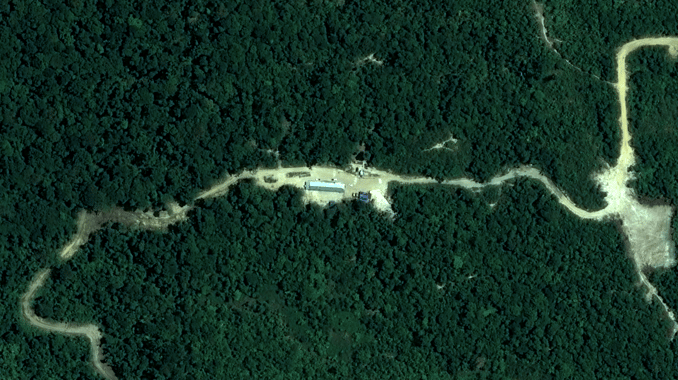 Sustainable forest operations
Finally, one of our clients Teak Resources, the largest private producer and seller of sustainable certified teakwood globally, used the imagery mainly for land use analysis of the farms they manage, including confirmation of planted area (planted forests) and analysis of the condition of pastures. The use of satellite data forms a component of their commitment to the sustainability of their operations, when used in combination with wood produced only in certified forests, guaranteeing that the wood offered meets the highest standards of responsible forest management.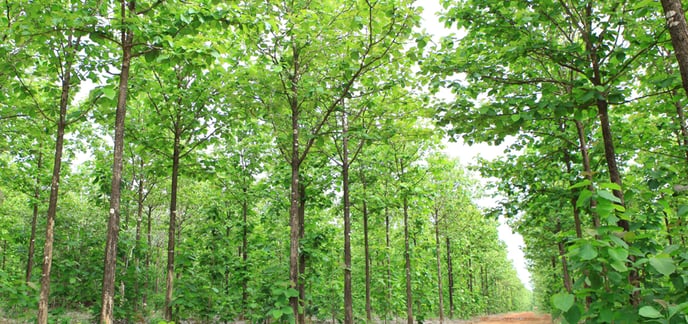 Critical habitat protection for wildlife
The African Wildlife Foundation uses the Geocento EarthImages platform and Planetscope imagery for land use assessment in relation to the viability of critical wildlife corridors. The Kariba Project protects almost 785,000 hectares of forests and wildlife on the southern shores of Lake Kariba, near the Zimbabwe-Zambia border. This area has been under severe pressure from neighbouring communities in the face of economic and political turmoil. It connects four national parks and eight safari reserves, forming a giant biodiversity corridor that supports numerous vulnerable and endangered species – including the African elephant, lion, hippo, lappet-faced vulture and southern ground hornbill.
Using satellite imagery
These applications can make use of several sources of imagery. For monitoring and large coverage surveys, Planet's Planetscope is the most popular source of imagery, augmented by very high resolution imagery for detailed investigation of particular locations.
Why is Planetscope ideally suited to forestry applications? There are several reasons as follows:
The imagery is collected daily or near-daily without any need to request collection (which would otherwise be expensive). At $2 per sq km, the imagery is excellent value ($1.6 per sq km up to the end of September 2020).
Many forests are in cloudy areas. With >130 orbiting satellites, Planetscope satellites are often able to to "catch" cloud-free conditions. Furthermore, there is no need to pay for cloudy imagery - you just pay for imagery that is cloud-free over your area of interest;
The new Planetscope imagery, has a "red edge" (transition between red and infrared) imaging band, as well as red, green, blue and near infrared. The addition of the red edge band allows indication of plant disease, plant stress (e.g. from soil contamination), chlorophyll and nitrogen content and nutrient deficiency. It is therefore particularly useful in agriculture, forestry and critical habitat assessment or any application where vegetation condition is of interest.
Geocento has an agreement with Planet that allows our customers to access the imagery very flexibly, with no minimum order size. Through our platform EarthImages NEO credits for imagery can be added in increments as small as $50.
Our EarthImages NEO platform allows you to discover, select, order, download and visualise the imagery in one place. It is intuitive and easy to use.
Satellites provide additional capabilities too, that we are always happy to discuss, such as stereo imaging for 3D terrain mapping (with or without the tree cover). If you have some requirements that you would like to discuss, with no obligation, feel free to
get in touch
!